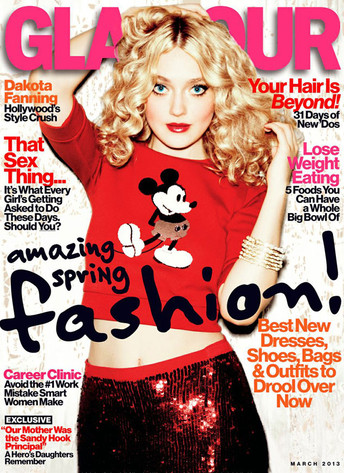 Ellen von Unwerth/Glamour
It's no secret that Dakota Fanning and Kristen Stewart are pals.
So, while it doesn't come as a complete surprise to hear the War of the Worlds actress speak fondly about her Runaways and Twilight Saga costar in the latest issue of Glamour, it's still pretty cool nevertheless.
"When we're together, we're not talking about movie stuff," Fanning tells the magazine. "She's just my really good friend, you know? We go out. We stay in a lot too. I'm a homebody!"