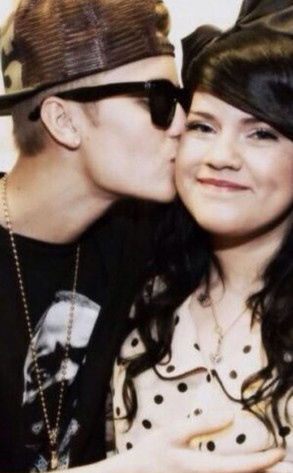 Twitter
Justin Bieber may love the ladies, but that doesn't mean he'd ever grab a female fan's boobs.
Bieber's rep wants to make it clear that the pop star did not—we repeat, did not—cop a quick feel of a fan's breast during a Miami post-concert meet and greet.
"That definitely did not happen," the rep tells me. "He was pulling away from her."