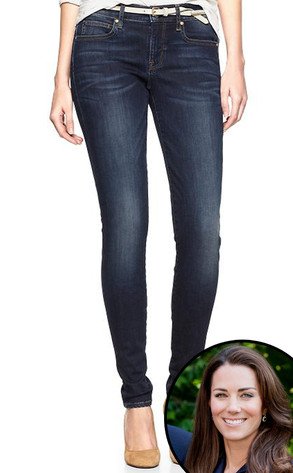 Chris Jackson/Getty Images; Courtesy: Gap.com
There are countless reasons to love Kate Middleton. Not only is she beautiful and classy, but she radiates warmth, wit and a strong character filled with down-to-earth charm.
And possibly our favorite quality of Prince William's pregnant wife is that she's normal. Like, really normal.
So normal, in fact, that even her fashion sensibilities are just like ours.