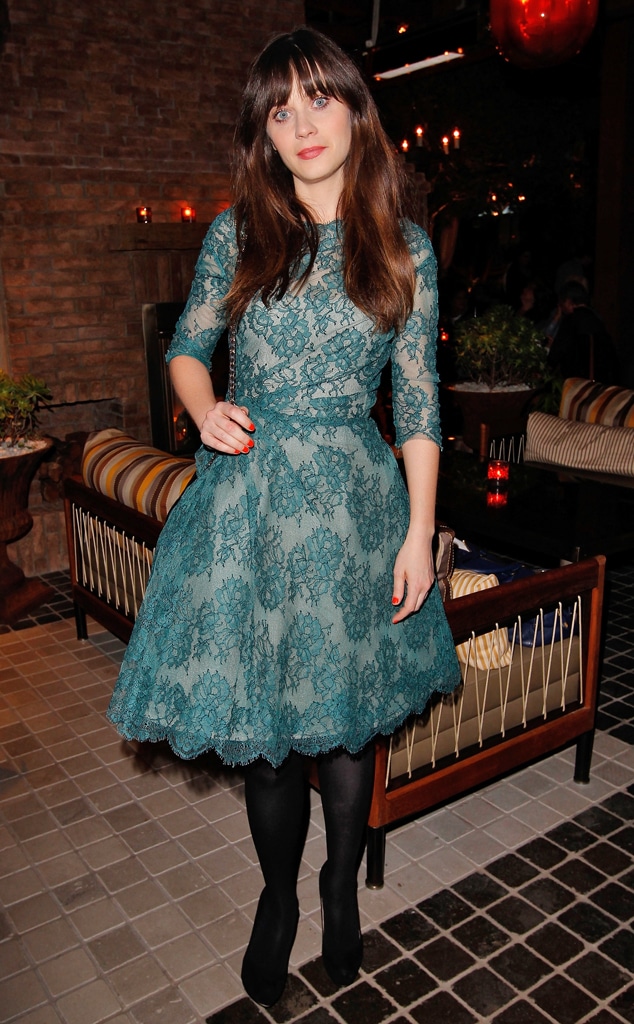 Donato Sardella/WireImage
We interrupt your regularly scheduled web surfing to bring you this important public service announcement: Black tights don't go with everything.
Exhibit A: New Girl's Zooey Deschanel wore a lovely, long-sleeved lace dress from famed designer Monique Lhuillier. The deep teal color was obviously chosen to bring out her piercing blue eyes and it worked!
But then the black, opaque tights were apparently chosen to drag our eyes away from everything else she's wearing! Why Zooey? Why must you too fall victim to this fashion epidemic?
Remember folks: Friends don't let friends wear black tights when they shouldn't. Now spread the word and save an outfit.