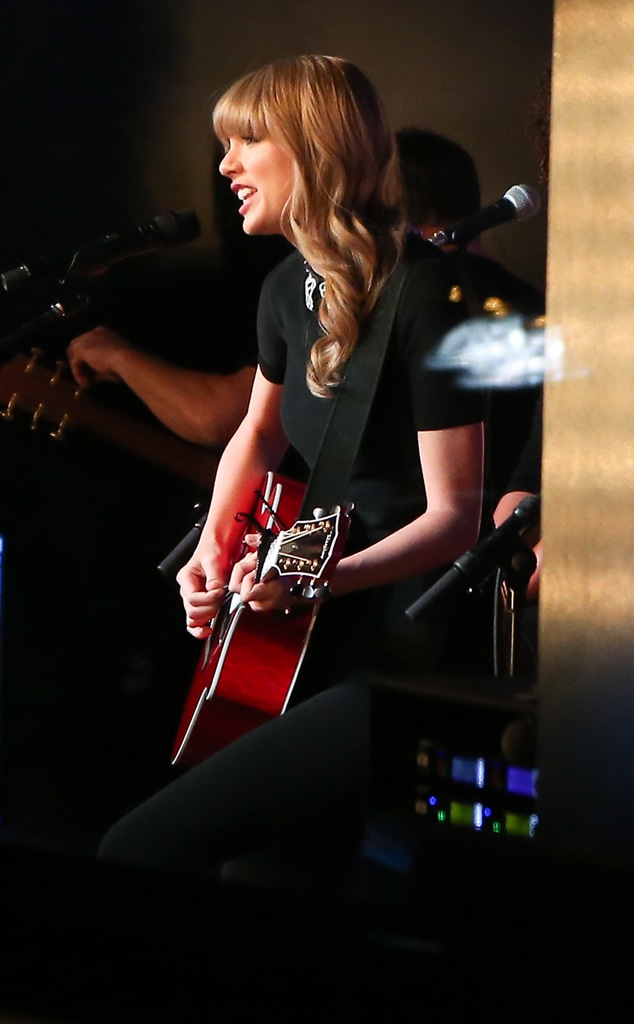 KCS Presse / Splash News
Taylor Swift's European adventure continues!
Just days after attending the same big awards show as her ex-boyfriend Harry Styles in Cannes and sight-seeing with pal Hailee Steinfeld in Paris, the 23-year-old singer hopped on a boat for a private live concert on the Seine River last night.
Dressed in a modest black dress with a white collar, the blond beauty sang and rocked out on a red guitar for fans aboard the Yachts de Paris Mirage cruise in the City of Lights.
"Thank you to all the fans in France and Spain for making this trip so lovely," Swift tweeted early this morning. "Headed back to [America] now!"
Prior to hitting France and Spain, the "Red" singer also jet-setted to England for business, although it's not clear whether she and her former Brit-beau Styles met up while she was there.