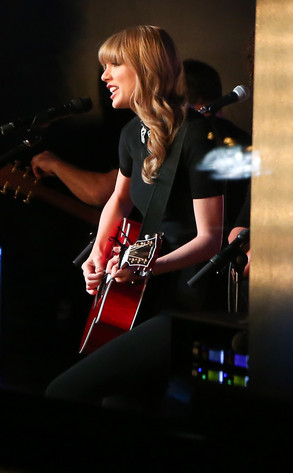 KCS Presse / Splash News
Taylor Swift's European adventure continues!
Just days after attending the same big awards show as her ex-boyfriend Harry Styles in Cannes and sight-seeing with pal Hailee Steinfeld in Paris, the 23-year-old singer hopped on a boat for a private live concert on the Seine River last night.
Dressed in a modest black dress with a white collar, the blond beauty sang and rocked out on a red guitar for fans aboard the Yachts de Paris Mirage cruise in the City of Lights.