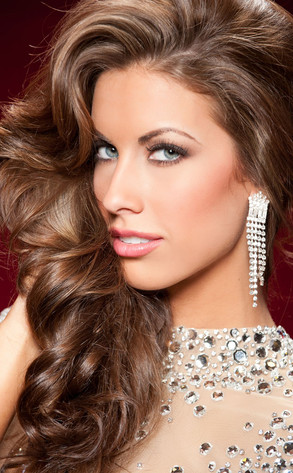 Courtesy of Darren Decker/Miss USA
Miss Alabama Katherine Webb will be competing on ABC's new diving competition series Splash. But if she had the chance, she'd rather be putting on dancing shoes than a bathing suit.
"If I were to do any show it would have been Dancing With the Stars just because I love dancing," Webb told Ryan Seacrest on his radio show this morning. "I don't know the technicalities on that, but I know that I was on the list I think, but I had a secured spot for celebrity diving so I went ahead with diving."
But Webb, who will make her ABC debut on March 19, is perfectly content with diving into the reality world instead of dancing into it.
"It's something I never imagined myself doing and at the same time, you know, it's such like out of the norm idea that people will have to watch it," she said about Splash.