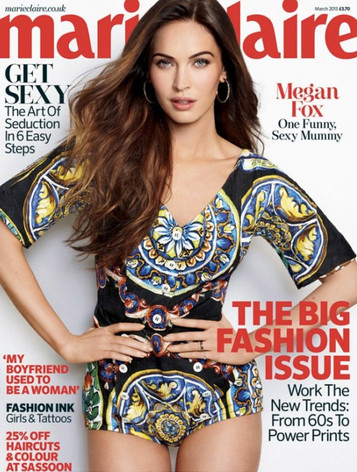 Courtesy: Marie Claire UK
Megan Fox has never been happier.
The This Is 40 actress and new mom loves spending time with her husband, Brian Austin Green, and their 4-month-old baby boy, Noah. In an interview with Marie Claire UK's March issue, Megan, 26, opens about how much motherhood has changed her.
"All I wanted to do my whole, whole life was have a baby and, now, I've finally done it," she says. "I just want to give Noah as much of myself as I can."