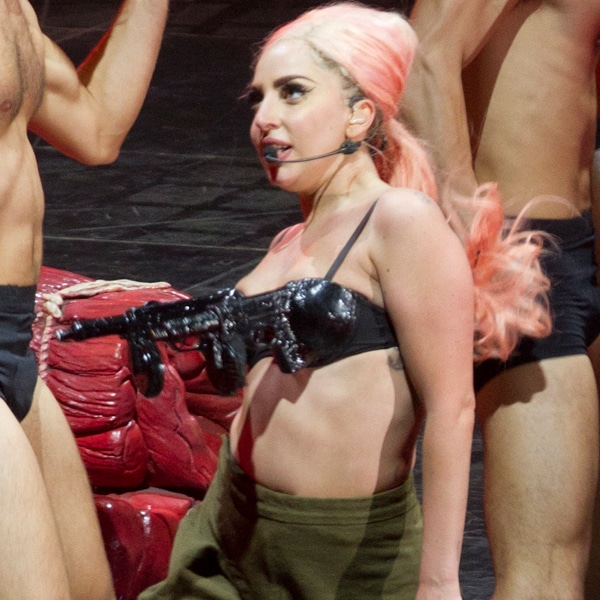 R Chiang / Splash News
Thanks to some housekeeping, Mother Monster's YouTube view count is a little less, well, monstrous.
A whopping 156 million views of Lady Gaga's videos have been removed from her account after the online video provider decided to audit the site to clear out old videos.
According to Digital Spy, the move to adjust the numbers on the original accounts of artists such as Gaga came after several clips had been redistributed to the performers' VEVO pages.
Such a decision was actually made last month, with a YouTube spokesperson telling Billboard at the time: "This was not a bug or a security breach. This was an enforcement of our viewcount policy."
In addition to Gaga, others who have been affected by YouTube's decision to clean things up include Beyoncé, Chris Brown and Leona Lewis.