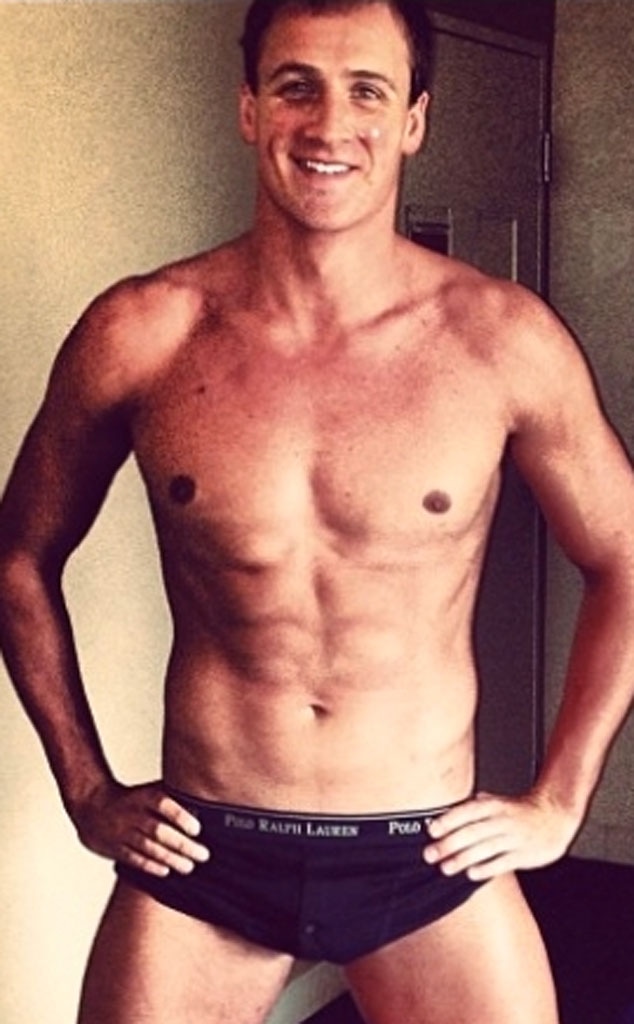 Instagram
Jeah, Ryan Lochte: You look good.
The Olympic swimmer (and soon-to-be E! reality star) stripped down for a sexy, shirtless Instagram shot on Saturday. Wearing only a tiny pair of Polo Ralph Lauren briefs, the 28-year-old athlete was all smiles as he showed off his ripped physique.
"Do I look a lil tanner haha!," he wrote. (Yes, Ry, you've got that newly spray-tanned golden glow.)
The reason for this gratuitous shirtless shot? (As if there needed to be one.) Well, Ryan wrote that he was about to "head to my ESPN Shoot."
Lucky photographers!