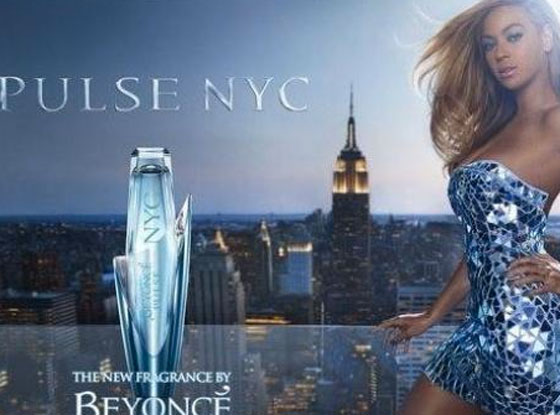 Youtube
What lip-sync scandal? Beyoncé is literally on top of the world!
Moving past the brouhaha surrounding her inauguration performance while gearing up for her upcoming Super Bowl appearance, Beyoncé isn't slowing down one bit as she launches her new fragrance, Pulse NYC.
In the snazzy ad campaign for the perfume, which will mark her fifth fragrance, Queen Bey towers high above New York City and looks stunning as she rocks a mirror-bedecked strapless mini that easily gives the Empire State Building a run for its ogle-worthiness. (In a savvy stroke of design beauty, the bottle for the fragrance itself resembles a skyscraper.)
As if that weren't enough, Bey also released a behind-the-scenes video giving fans a peek at the photo shoot for the campaign as she explains how she zeroed in on the concept for the fragrance.
"I thought that now that I am a New Yorker and I've learned about how I can accomplish anything in this city, I felt it was an appropriate energy for the new fragrance," she says.
And with her upcoming Super Bowl performance already generating loads of buzz (rumors of a Destiny's Child reunion! Instagram pics!), we're betting Bey will be bringing her own explosive energy to New Orleans' Superdome on Sunday.