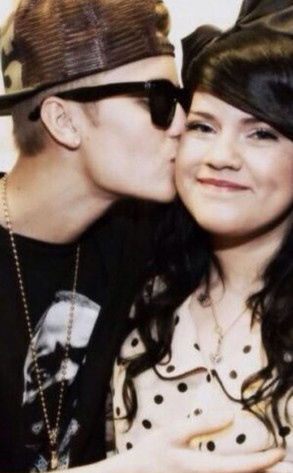 Twitter
Baby, whoa! This Justin Bieber fan may have been having the time of her life—but that doesn't make the photo any less strange.
During a recent meet-and-greet in Miami, one young lady got both a kiss on the cheek and a seemingly inappropriate squeeze from the 18-year-old pop star.
But did the Biebs really get so grabby?