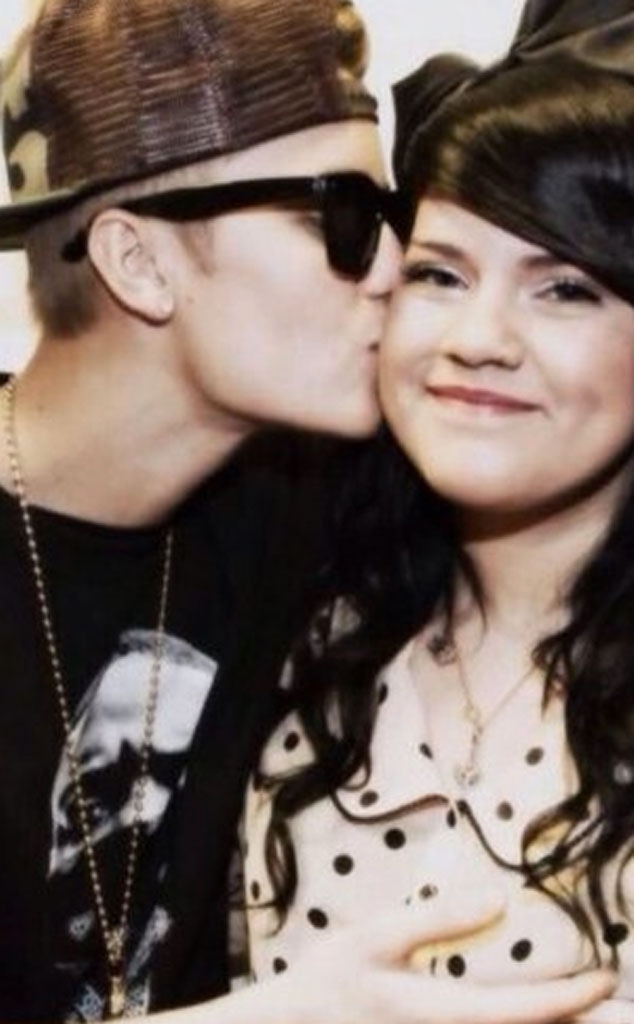 Twitter
Baby, whoa! This Justin Bieber fan may have been having the time of her life—but that doesn't make the photo any less strange.
During a recent meet-and-greet in Miami, one young lady got both a kiss on the cheek and a seemingly inappropriate squeeze from the 18-year-old pop star.
But did the Biebs really get so grabby?
While it certainly looks that way, the girl, who has since been identified as Jocelyn and tweets under the handle JocelynnBieber, has turned to Twitter to clarify that things may not be exactly as they appear.
"IM DYING HAHAHAHHAHA IT LOOKS LIKE JUSTIN'S TOUCHING MY BOOB IN THE PICTURE AHAHAHAHHA," tweeted Jocelyn of the encounter, which took place during the pop star's Boyfriend tour (the photo was posted, then removed from a Bieber fansite, but remains her icon on the social network).
So, trick of the lens? Unfortunate camera angle? While it's unclear exactly what maneuver Bieber was attempting when the ill-timed shot was taken, the fan nevertheless defended her hero.
She later wrote, "People can think what they want but I know what really happened & Justin does too so everyone else's opinions don't matter to me."
What's more, there were no subsequent reports of Bieber getting slapped or otherwise scolded by law enforcement for any inappropriate behavior.
Meanwhile, a rep for Bieber, whose Believe Acoustic drops today, didn't immediately return a request for comment.