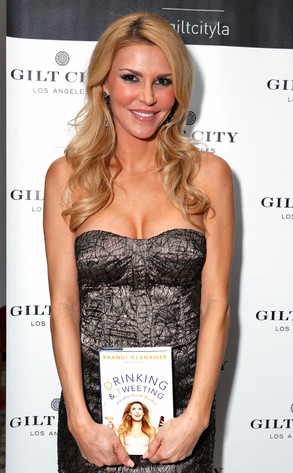 Courtesy: E Charbonneau/Perry B. Johnson
"She can go f--k herself!" Brandi Glanville fired back tonight when ex-husband Eddie Cibrian's new wife, LeAnn Rimes, was brought up during a Q&A session during her book-signing for Drinking and Tweeting: And Other Brandi Blunders at Palihouse in West Hollywood hosted by Gilt City Los Angeles.
"Well, she has to, because who would want to?" the Real Housewives of Beverly Hills star added naughtily.