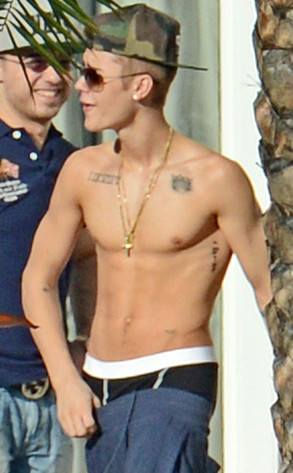 INFphoto.com
The world has watched Justin Bieber grow up—and now it gets to see him fill out.
The 18-year-old ditched his shirt in Miami, giving the paparazzi no choice but to take photos of Bieber's six-pack and increasingly buff arms.
And, because the Biebs is cheeky like that, his pants were slung pretty darn low, putting the top of his boxer-briefs on full display, as well.