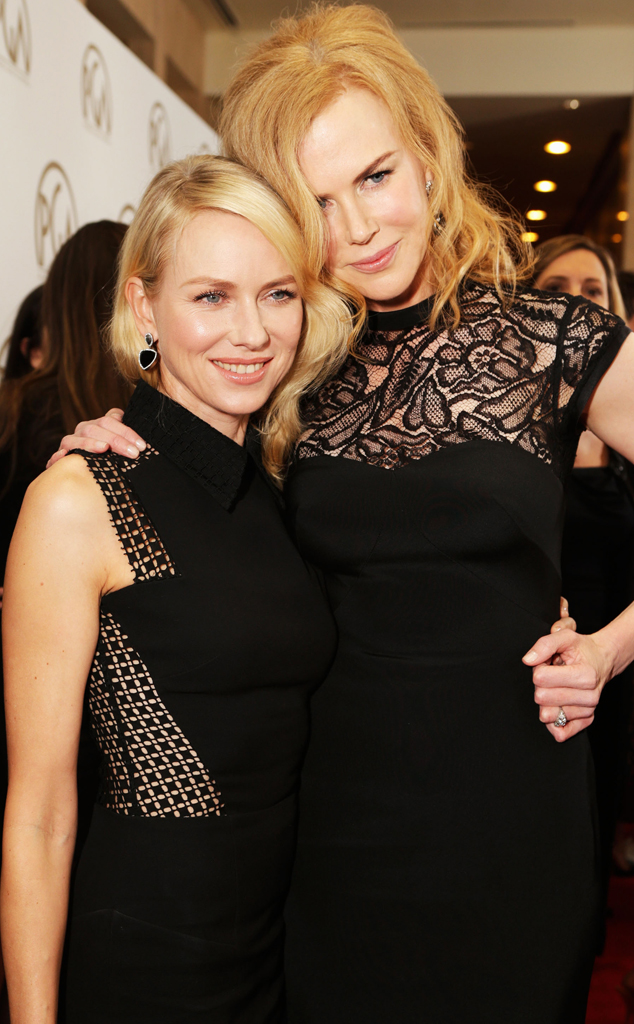 Jeff Vespa/WireImage
The last and only time Nicole Kidman and Naomi Watts appeared in a movie together was in the 1991 indie Flirting.
Considering what besties they are, one would think they would have reunited on the big screen by now.
Sadly, they haven't. But it's not like they don't want to.
"We're looking," Kidman told me at the Producers Guild of America Awards.
In fact, Watts added, "We've been looking for a long time now. But both of us have…picky tastes. It has to be the right piece."
Kidman pleaded with a smile, "Somebody think of something, please!"
Not that the two aren't busy enough. Both just wrapped films in which they play two of the most iconic princesses in modern history. Kidman stars as Grace Kelly in Grace of Monaco and Watts as Princess Diana in Diana.
"You said we were going to have a princess party," Kidman said to Watts.
Watts quickly responded, "I was joking, but maybe we'll have a tea party kind of thing."