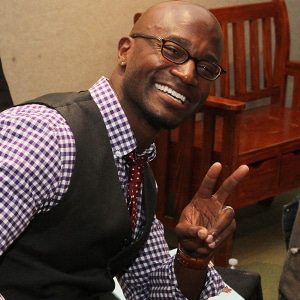 Rob Kim/FilmMagic
Well, someone had an eventful Sunday evening.
After attending the SAG Awards just a few hours earlier, Taye Diggs arrived home at about 11:00 p.m., only to come face-to-face with a 20-year-old man who had allegedly broken into his residence.
But get this. The Private Practice star then proceeded to chase the suspect, Hassan Juma, after he fled on foot and actually detained the guy until police arrived, a spokeswoman for LAPD Media Relations confirms to E! News.
Juma was subsequently arrested and booked for felony burglary. His bail was set at $50,000.
According to the LAPD, no one was injured in the incident and Juma is currently still in custody.
UPDATE 1/29/13: Juma was charged today with breaking into Diggs' Studio City home, the District Attorney's Office announced in a press release. The suspect was charged with one felony count of first degree burglary with a person present. If convicted, he faces up to six years in state prison.