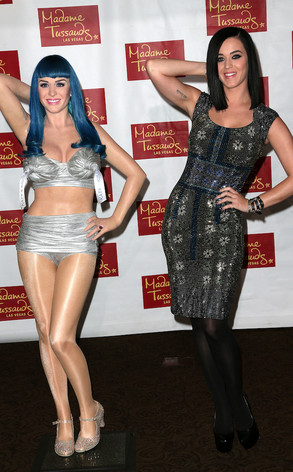 Frederick M. Brown/Getty Images
There's now two Katy Perry's in this world!
The "Wide Awake" singer got waxed by Madame Tussauds in Las Vegas on Saturday.
The 28-year-old singer's replica cops a look from her California Dreams tour back in 2011 complete with blue hair, a shiny Hershey kiss inspired two piece, and some equally shiny gams.