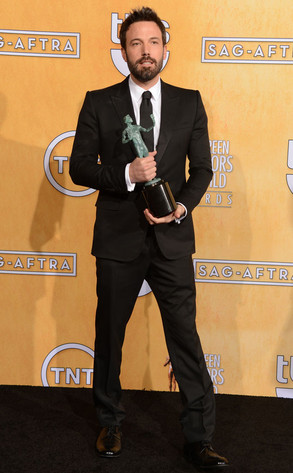 Jason Merritt/WireImage
It was a big weekend for Hollywood's hottest stars, with awards rolling in from the Producers Guild Awards, Sundance and the SAG Awards.
While Fruitvale and Argo won the top prizes at Sundance and the PGAs, respectively, it was also Argo that was the top pick at the SAG Awards, nabbing the ceremony's best picture nod.
But those winners weren't the only things that topped our entertainment radar.
We've got all the details on Miley Cyrus' braless Cosmo cover, Jennifer Lawrence's pneumonia and more, right here!