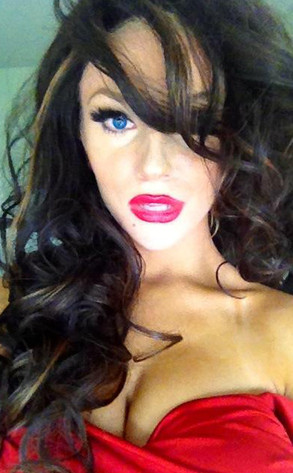 Twitter
Courtney Stodden has proved it isn't just blondes who have more fun.
"My dark side," the famously platinum-tressed singer and Couples Therapy star tweeted today, along with a photo of herself wearing a brunette wig.
Of course, if she were actually trying to fool people, she certainly wouldn't have let a few of her, er, natural strands fly loose.