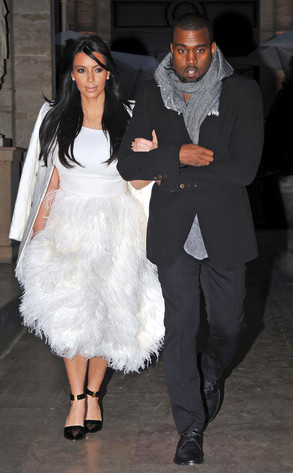 Ramey Photo
Kim Kardashian and Kanye West have been enjoying the best of both fashionable worlds in France.
Along with taking in a few runway shows during Paris Fashion Week, the expectant couple have been engaging in some high-end retail therapy—and dressing up for the occasion.
Kim masked her baby bump in a snowy white dress with a whimsical, feather-trimmed skirt while boutique-hopping with Kanye today. She opted for black low-heeled pumps with ankle straps and a white coat.