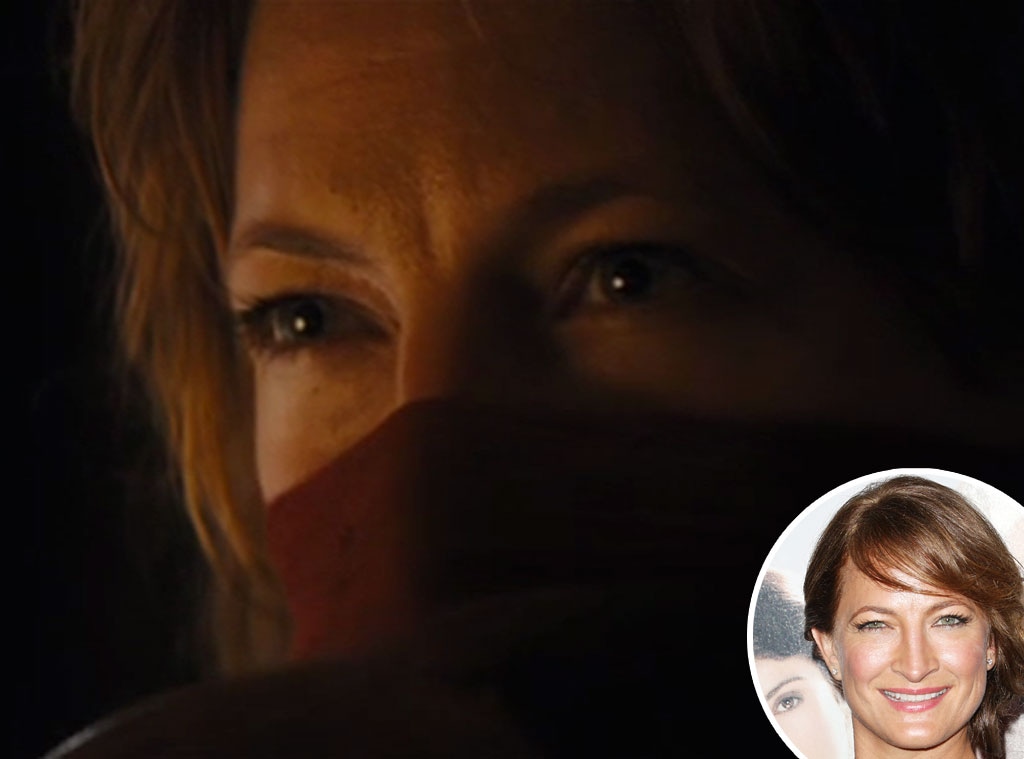 Frederick M. Brown/Getty Images
There weren't many questions left lingering after Django Unchained (mostly because pretty much everyone died), but there was at least one thing viewers were left wondering: Who was that masked woman?
Fans of director Quentin Tarantino were quick to I.D. the eyes as those of Zoë Bell, longtime Tarantino collaborator (she starred in Death Proof and was Uma Thurman's stunt double in Kill Bill). So did the camera linger on her just a little bit longer as a sort of wink-wink to those fans? Or was there more to her story?
First things first, yes, that was her behind that red bandana: "Absolutely," Zoë laughed when we asked her about the cameo at last night's Hansel & Gretel: Witch Hunters premiere.
"There was backstory and there was to be a fight sequence," she continued. "I don't know how much Quentin wants me to say, but yes, there was originally more than that. But I guess when you're getting such brilliant s--t with Leo [Dicaprio] and Jamie [Foxx] and Christoph [Waltz], you just keep shooting and time kind of got crunchy."
Which means, no, unfortunately her saga will not be appearing as DVD extra (Zoë confirmed that the scenes were never shot). Which means her mysterious plotline will be left to a few lingering shots and one scene in which she looks at an even more mysterious picture of two little boys. Plus, that omnipresent bandana.
 "Yes and there was a little sneaky secret under the mask," Zoë coyly explained when asked if she was ever intended to be unmasked. "Part of my face was missing."
Well, dang. To quote Leo's evil Calvin Candie, "You had my curiosity. But now you have my attention."
While some have said that the missing appendage could be her jaw (gross! awesome! we want to see!), that was all Zoë was willing to reveal about what could have been: "I'm going to get a call from Quentin tomorrow like, 'What are you doing telling people?!'"