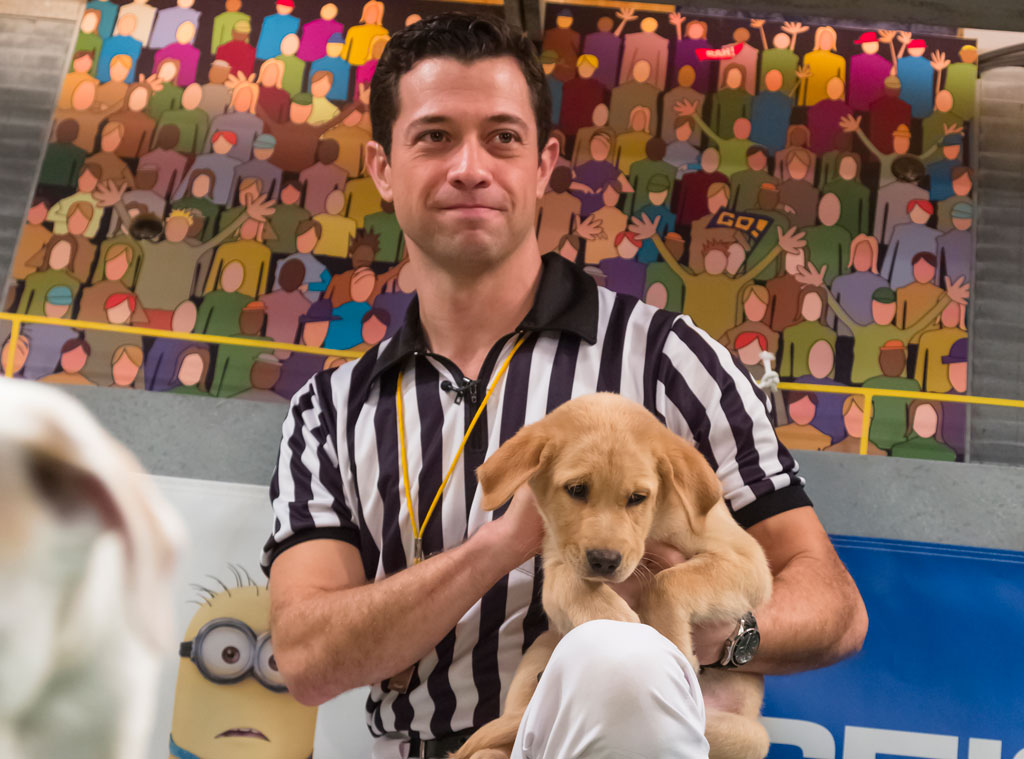 Keith Barraclough/Discovery
How are the puppies picked for the Puppy Bowl? How do they get the pups to behave live on TV? Where do the puppies go afterward?

—I.C., Virginia, via Twitter
I usually frown on triple-dipping, but I'll make an exception because puppies are involved. Also: an estimated 9 million viewers this year. And kittens. And, oh: hedgehogs. Yep, really. Here's all you need to know about the most popular non-football-related TV event that goes down on Super Bowl Sunday.
Every puppy and kitten comes from a shelter or rescue organization in the United States. We're talking 63 puppies and 21 kittens for this year's Puppy Bowl IX. As for the hedgehogs—9 of 'em—they're the cheerleaders this year. They're dressed in tutus.
Some more Puppy Bowl questions, answered, rapid-fire style:
How are the breeds selected?
"Animal Planet works in conjunction with Petfinder during the selection process for the puppies," an Animal Planet spokesman explains. "Petfinder reaches out to shelters and rescue organizations to see if they have puppies that meet the age and size requirements and if so, asks if they would be interested in having those animals be part of Puppy Bowl."
Keith Barraclough/Discovery
Are any pup breeds, such as pit bull pups, never considered for the bowl?
"All breeds are welcome."
What happens to the pups after the Bowl? Are they for sale or adoption and how do I nab one?
"They're never for sale," the spokesman ensures me. "In years past, all of the puppies and kittens have been adopted to loving families. As of now, only one puppy from this year's lineup is still up for adoption."
They're almost all gone already?! Well can I have a hedgehog at least?
"The hedgehogs were provided by loving families who originally adopted them," the spokesman says.
Keith Barraclough/Discovery
Has any specific pup proven the most popular over the years...an MVP?
The spokesman says that the Puppy Bowl VIII MVP was a chihuahua-terrier mix named Fumble. And he got serious press.
How do they get the puppies to behave so cutely on camera?
Keith Barraclough/Discovery
"We taped it in November," the Animal Planet spokesman says. In other words, any footage of pups acting less than fascinating or totally adorbs is edited out before the show airs. So the show may be, technically, "fixed." Not that there's anything wrong with that, because: puppies!