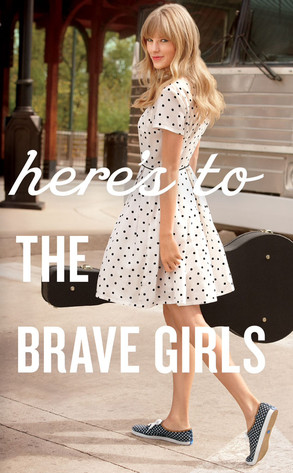 Keds
Taylor Swift's star power and Keds footwear are combining forces.
The wildly successful songbird is launching a new campaign with the popular shoe company, targeting a young female audience and encouraging girls to be "brave" and stay true to themselves.
Swift looks sweet as pie in the adorable prints rocking a polka-dot dress and matching navy Keds as she smiles at the camera, guitar in hand, with the words "here's to the brave girls" emblazoned across the ad.