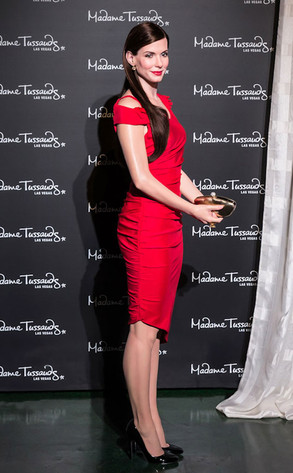 Courtesy: Erik Kabik / erikkabik.com
For the first time ever, Sandra Bullock got waxed (no, not like that).
The Academy-Award winning actress's wax figure transformation was unveiled today at the Venetian Casino and Resort, joining many other familiar faces at Madame Tussaud's in Las Vegas.
But this one is just too eerie.