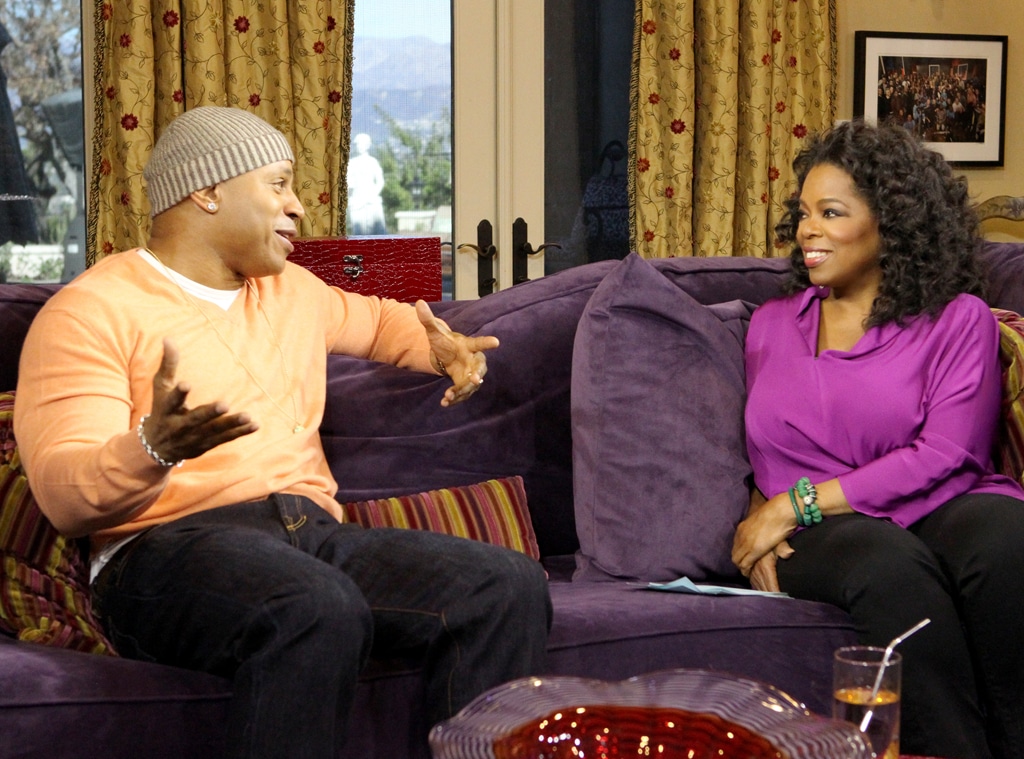 George Burns
Oprah Winfrey does it again.
During a sit-down with rapper LL Cool J and the interview queen for an upcoming episode of Oprah's Next Chapter, the entertainer opened up and talk about a dark period in his life when he struggled with child abuse.
LL wrote about that experience in his 1998 autobiography I Make My Own Rules, sharing that a man named Roscoe, who lived with his mother, beat him and tormented him psychologically.
"You call it abuse, but it was torture," Winfrey told him when addressing the topic. 
"Yeah, a friend of my mother's, you know it wasn't sexual, it was just beatings, take all your clothes off," the rapper explained, "kicked out in the snow, stay outside."
But that's not all. LL Cool J continued to say that he would get, "beat with vacuum cleaner pipes, strip naked, 'Put your hands on the bunk bed,' and when you fall down, 'Stand up, get back up.'"
"Torture," Oprah replied.
Catch the full interview this Sunday at 9 p.m PST on OWN.