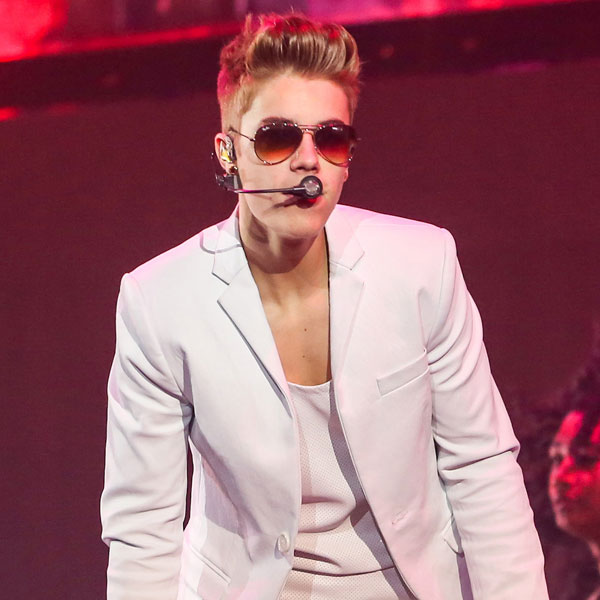 Amory/AKM-GSI
Way to rain on Justin Bieber's hit parade.
Not that the Biebs doesn't enjoy some well-orchestrated Internet trickery, but there's no indication that he wanted "Yellow Raincoat"—one of the new tunes off of Believe Acoustic—getting play before its time. The album isn't slated to drop till Jan. 29.
Nevertheless, a song purportedly sung by Bieber called "Yellow Raincoat" hit the web today, immediately prompting both excitement and the question of whether the somewhat different-sounding voice even belongs to the the 18-year-old Canadian.
But once that question was swept aside with a shrug, the next one was: Are those wistful lyrics referencing Bieber's ex, Selena Gomez? (His rep could not immediately confirm that the "Yellow Raincoat" making the rounds was his, but there is a track with that title on Believe Acoustic, credited to Bieber and producer Tom Strahle.)
"I put on my raincoat, my yellow raincoat, baby it's keeping me dry...I put on my raincoat, my yellow raincoat, you know exactly why..." goes the melancholy tune.
Quite the riff on bad weather, right?