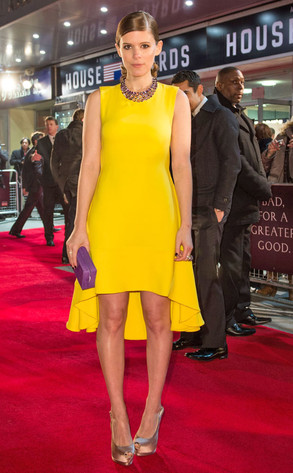 Ian Gavan/Getty Images for Netflix
What's minimalist, sleek and sexy all over? Hollywood's updo du jour.
Stars like Kate Mara are showing off their exquisite cheekbones and feminine features by tightly pulling back their locks.
They key to this look is gel to achieve that extra glossy finish.
If you have bangs, slick them to one side and secure with a bobby pin if necessary.
You don't want any pieces falling loose.
Keep the 'do sleek and tidy, and beware the possibility of unintended consequences.