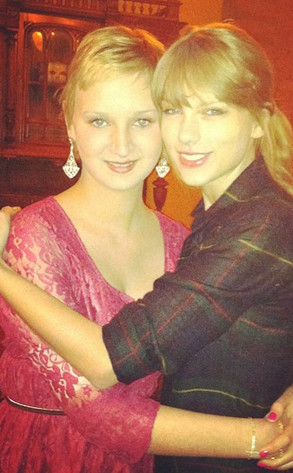 facebook.com
Taylor Swift may be one of the busiest hit-making singers around, but that won't stop her from paying it forward—especially when it comes to her fans.
Case in point: she recently met with Kayla Kincannon, a 17-year-old Michigan girl battling brain cancer.
Kayla's family friends launched an online campaign (#OperationGetKaylaToMeetTaylorSwift on Twitter) about a month ago to reach out to Swift and let her know about Kayla's dream to meet her idol.