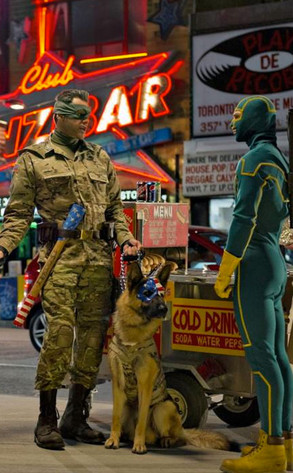 Marv Films
Jim Carrey is ready to kick some ass in Kick-Ass 2!
The actor is all suited up for the sequel to the hit 2010 superhero satire, about a bunch of gonzo kids who try their hand at becoming real-life, bruised-and-battered crime-fighting vigilantes.
The film opens on June 28, and here, we get our first glimpse of Carrey—a newbie to the franchise—as masked crusader Col. Stars and Stripes, who teams up with Kick-Ass himself (Aaron Taylor-Johnson) to whoop some serious baddie butt.