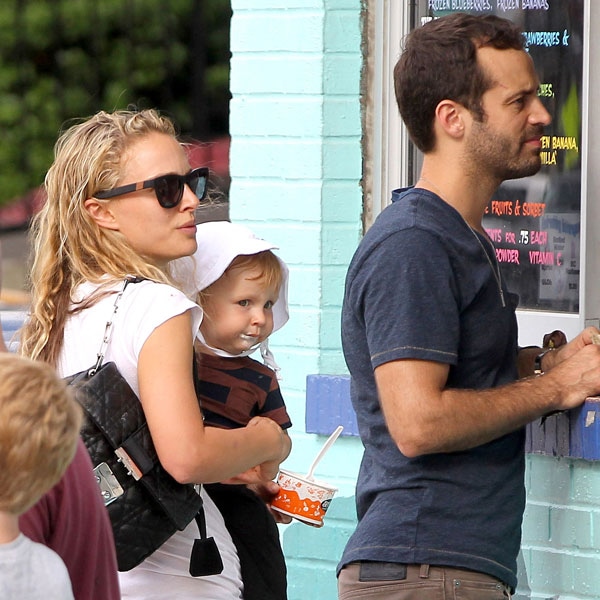 ADTJ/AKM-GSI
Natalie Portman is preparing to pack up for Paris.
That's because the Oscar winner's husband, Benjamin Millepied, has been named the new director of the Paris Opera Ballet. He will take over in September 2014.
"I certainly knew about the position, but I also knew that there were candidates from within the company. I was surprised, but I felt very quickly that the artistic dialogue between us was an exciting one," Millepied told The New York Times while recalling the connection between him and Stéphane Lissner, who will become the Opera's artistic director in 2015. "After a while I did feel there was a really good chance I might get the position. Which made my head spin."
Millepied noted that he will indeed be moving to Paris with Portman and the couple's son, Aleph, when his new gig starts.
Portman and the French dancer-choreographer, who met on the set of Black Swan, welcomed their bundle of joy in June 2011.
They later tied the knot in August 2012 in a Jewish ceremony in front of family and friends in the coastal California region of Big Sur.