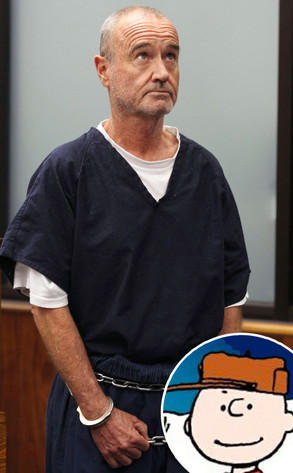 REUTERS/John Gibbins/Pool
Things may not be peanuts for Peter Robbins when it comes to his run-in with the law.
The 56-year-old erstwhile actor, who as a child voiced Charlie Brown in several TV and movie specials, pleaded not guilty in San Diego Superior Court Wednesday to charges that he made threats against both his ex-girlfriend and a surgeon who performed a breast-augmentation surgery on her, per Reuters.
Robbins, who supposedly paid for the operation, was reportedly displeased with the outcome of the surgery and had wanted a refund.