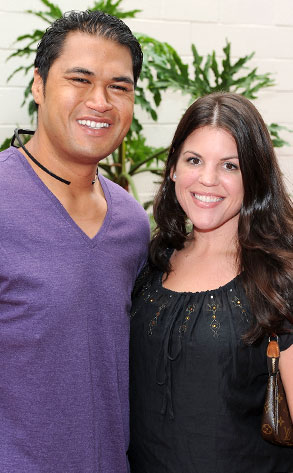 Frazer Harrison/Getty Images
The Biggest Loser's Sam Poueu and Stephanie Anderson have made some everlasting memories together, and now they'll have parenthood to add to that.
The couple, who tied the knot last April, are expecting their first child together, E! News confirms.
"It is such a joy and a testament to what we've been through that we've been able to go through some of the hardest chapters in our lives and start this new chapter with such positivity. It's exciting," Anderson told Us Weekly, who first reported the story. "It means the world to both of us...We met to fall in love and start this family."