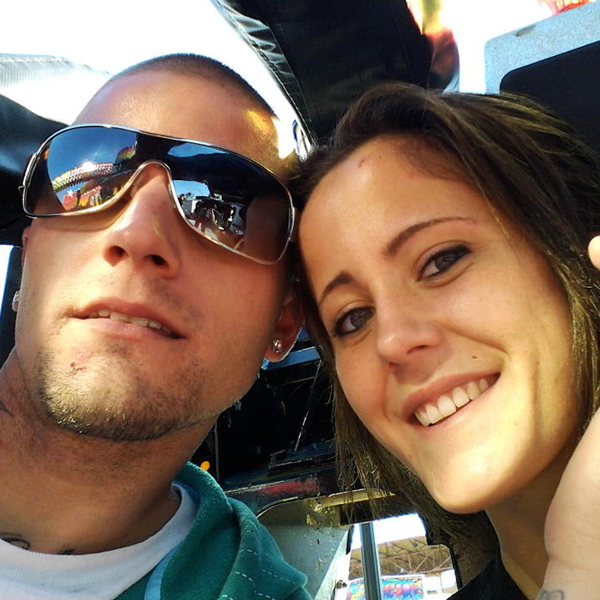 Twitter
Jenelle Evans is accusing her husband of physically assaulting her while she is pregnant.
The Teen Mom 2 star's attorney, Dustin R.T. Sullivan, told E! News exclusively: "She has taken charges out on Courtland Rogers, her husband. The charges are assault on a female with an unborn child. She made the charges today."
Evans filed four counts of assault on a female and two counts of battery of unborn child in a Brunswick County, N.C., courthouse on Jan. 23. The charges are misdemeanors, Sullivan said.
"They are the highest level of misdemeanor you can get," Sullivan noted. "He faces a maximum 150 days in jail per charge."
Sullivan could not provide any specific details of the assault, but said the most recent allegation of assault occurred on Monday, Jan. 21.
"She was physically assaulted over a period of time," Sullivan added. "She will be a victim in the case and will be represented by the state of North Carolina."
Sullivan confirmed Evans is pregnant, but did not have any details about a possible miscarriage.
Evans had made a miscarriage (and divorce!) reference when she tweeted at Rogers on Wednesday: "I am getting a divorce, ASAP. YOU F--KING LEAVE OUT OF TOWN AND I MIGHT BE HAVING A MISCARRIAGE?! F--K U, U F--KING PIECE OF S--T."
Added Sulivan, "I have seen her in much better spirits in the past. She seems to be very concerned about her general health and well-being. She is not upbeat at all. She is going through a very difficult time right now."
The first court date in the assault case is scheduled for Feb. 18. Rogers currently faces two other criminal cases in Brunswick County: a felony and misdemeanor.