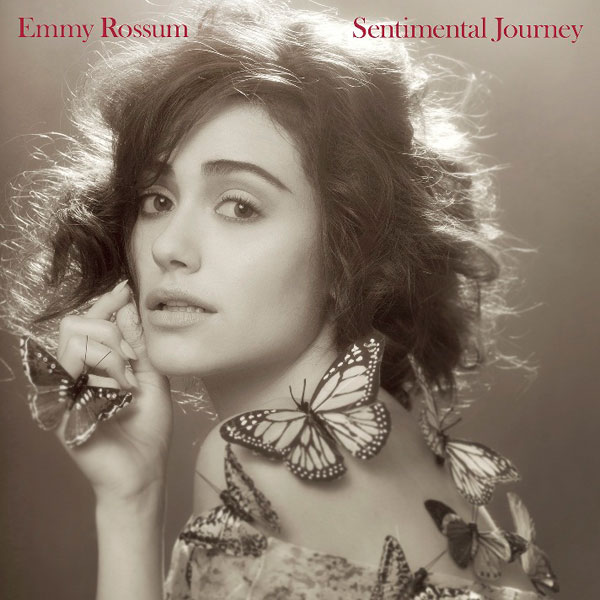 Courtesy: Warner Bros Records
Talk about a serious triple threat.
Multihyphenate Emmy Rossum has made her mark in film and on TV. Now, she's ready to rule the music charts.
The 26-year-old Shameless star is gearing up to release her new studio album, Sentimental Journey, and E! has your exclusive first listen right here.
The album, which is being released by Warner Bros. Records and hits stores on Jan. 29, comprises a collection of covers of classic hits from the '20s to the '60s.
And if the promise of that vintage throwback didn't already pique your interest, then the 12-song track list—which was recorded in three days and which Rossum says is meant to evoke a "musical calendar" of each month of the year—certainly might: It includes covers of "Autumn Leaves," "These Foolish Things" and "Nobody Knows You When You're Down and Out," among others.
How's that for some old-school cred!
Rossum, who got her start singing with the children's chorus of New York City's famed Metropolitan Opera, has a pretty busy schedule ahead: The third season of Shameless just premiered on Showtime; she has a new movie, Beautiful Creatures, hitting theaters on Feb. 14; and now her new album is ramping up for its debut.
Slow down there, Emmy: You're making us all feel like underachievers!