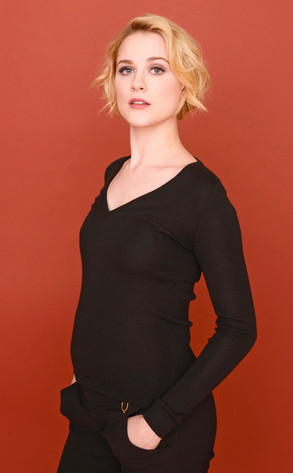 Larry Busacca/Getty Images
There's the baby bump we've been waiting to see!
Evan Rachel Wood ditched her usual bundled attire and showed off her growing belly while strutting a tight black ensemble while promoting her film In The Necessary Death of Charlie Countryman at the Sundance Film Festival in Utah.
For the first time since Mrs. Jamie Bell announced her pregnancy, fans were able to see the mom-to-be glow with her baby bump.