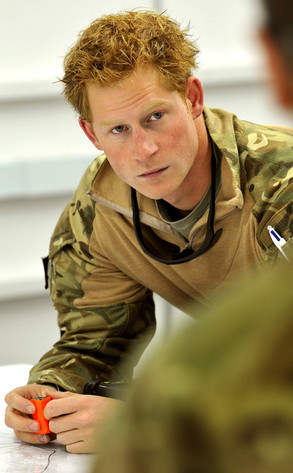 AFP PHOTO / POOL / JOHN STILLWELL/Getty Images
Sure, Prince Harry gets the royal treatment most of the time, but there's no denying that Capt. Harry Wales has a tough job.
The 28-year-old Apache helicopter pilot completed his four-month tour of duty in Afghanistan this week.
In media interviews conducted in Afghanistan (excerpted by USA Today), Harry said he and his fellow soldiers killed Taliban fighters during his deployment.