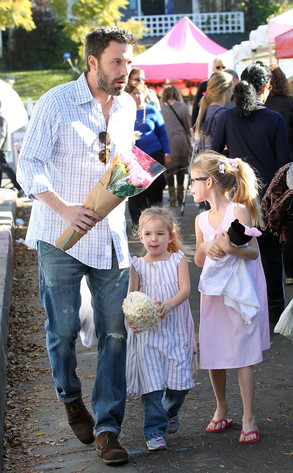 Revolutionpix, PacificCoastNews.com
Ben Affleck may not have been nominated for best director for the upcoming Academy Awards—but he surely wins best dad in our opinion!
The 40-year-old actor was spotted out with his two daughters, 7-year-old Violet and 4-year-old Seraphina, at a Los Angeles farmers' market Saturday, looking all the part of doting dad.
The actor had his hand full with bags of goodies and a bouquet of flowers presumably for wife Jennifer Garner.