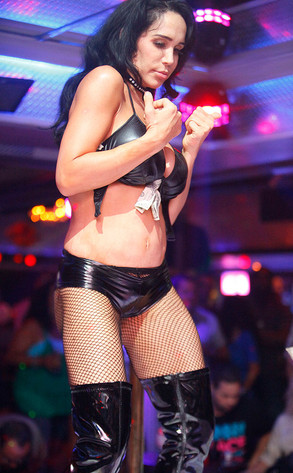 ALEXIA FODERE/Barcroft Media /Landov
Apparently, nothing says Valentine's Day like Nadya Suleman on a stripper pole.
"Octomom" is returning to the strip club scene, scheduled to perform at T's Lounge in West Palm Beach, Fla., Feb. 14-16 for four 15 minute shows (and bartend as well), E! News has confirmed.
And if the name of the club sounds familiar, there's a reason.