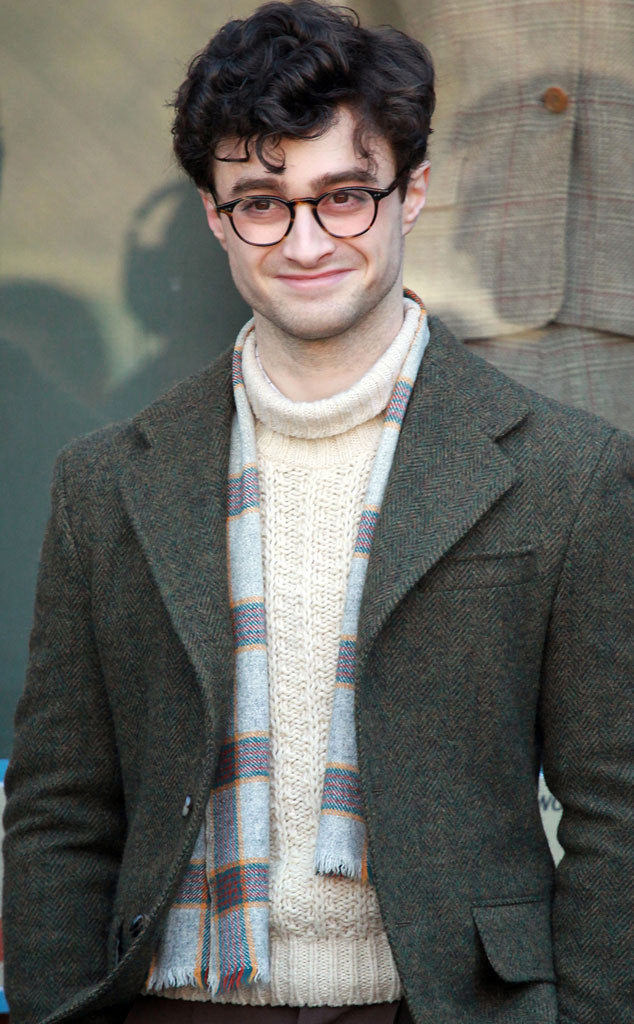 Ralph, PacificCoastNews.com
Daniel Radcliffe proves once again that he's put Harry Potter way behind him.
In his new indie drama, Kill Your Darlings, he plays the late gay Beat poet Allen Ginsberg in 1944 when a murder brings him together with fellow writers and college classmates William Burroughs (Ben Foster) and Jack Kerouac (Jack Huston).
Radcliffe has more than one sex scene, but it's the steamy man-on-man action that is most memorable—and had most people talking about when the John Krokidas-directed film premiered last night at the Sundance Film Festival.
"It was something new," Radcliffe laughed at the Kill party at the Grey Goose Blue Door lounge. "But you know what, we shot that whole scene in maybe an hour and a half so it was incredibly fast-paced. I didn't really have time to stop to think and worry about it."
He added with a laugh, "John was very helpful in furnishing me with a lot of graphic detail of what I would be experiencing at the various stages."
Instead of an actor plucked from a casting call, Krokidas asked a friend to play the sailor who Ginsberg sleeps with in the scene. "We were able to hang out a little bit on set and get to know each other a little bit, which I think is important when you're doing a scene so intimate," Radcliffe said. "You have to feel like you're both in it together."
When I mention that a straight female friend of mine gushed that she was "turned on" by the scene, Radcliffe ran over to Krokidas to tell him. "I told you," Krokidas said. "I told you girls were going to be into it."