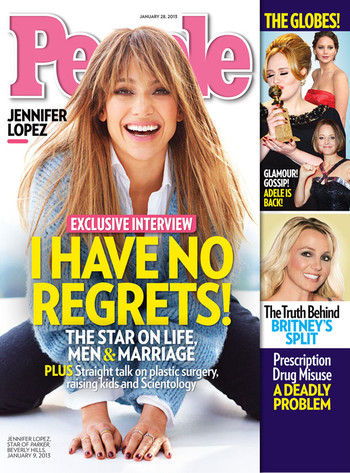 People Magazine
At 43 years old, Jennifer Lopez is gorgeous both in person and on the cover of People magazine.
The superstar's latest cover photo was unveiled this week and reports immediately surfaced claiming the singer-songwriter was less than pleased with the cover shot, comparing herself to 70-year-old fashion designer Betsey Johnson and telling friends she looks "old and haggard."
Call us crazy, but we never thought we'd use "haggard" and "Jennifer Lopez" in the same sentence.