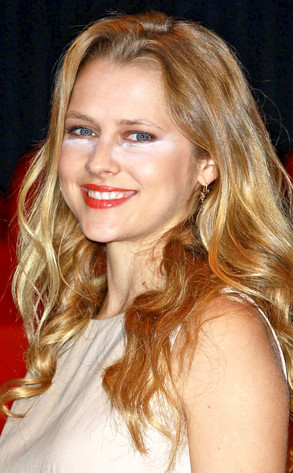 Fred Duval/FilmMagic
Oh, the perils of HD photography!
I Am Number Four star Teresa Palmer stunned in person, we're sure, at the London photocall at the Soho Hotel for her upcoming flick, Warm Bodies, but an untimely flash while paps snapped pics left the beauty with a white powder makeup reflection on her otherwise flawless face.
Unaware of the makeup mishap, Palmer smiled for the cameras and happily posed for pics with Jennifer Lawrence's ex BF Nicholas Hoult, who also stars in the zombie flick.