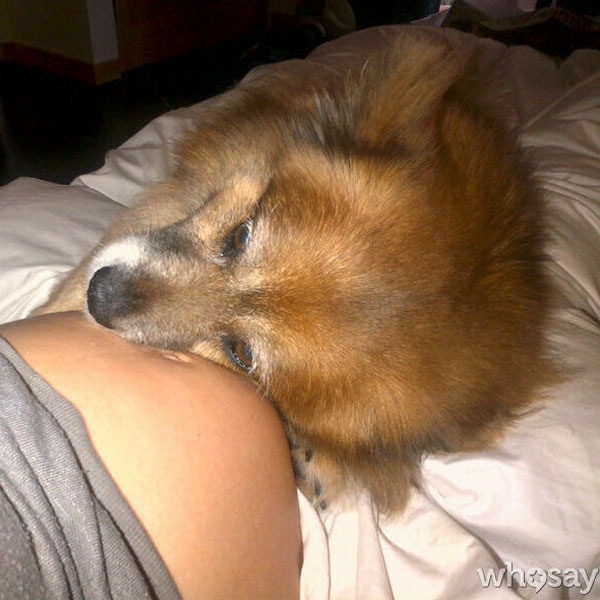 WhoSay
Kristen Bell took to Twitter this week to show off her burgeoning baby bump.
But unlike other pregnant stars who let fans and bumpwatchers make do with sussing out their growing bellies from beneath formfitting attire, Dax Shepard's baby mama-to-be let it all hang out.
Literally.
"Some people are more excited than others about the baby filling," she posted on WhoSay.com, along with a photo of her bare baby bump, being nuzzled quite adorably by her dog Lola.
As it happens, it's not the first time the House of Lies actress has dealt with her four-legged friends taking over her, as she tweeted last month about her other dog absconding (rather adorably) with her pregnancy pillow.
Hey, it's a dog eat dog cuddle baby world out there. Baby will reportedly make three sometime in late spring.