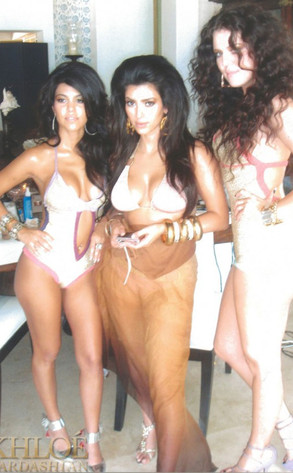 khloekardashian.celebuzz.com
We can always count on Khloé Kardashian Odom to share some great pics with us, but she really went above and beyond the call of duty this week!
Khloe had a Throwback Thursday treat for us on her blog, where she posted this fantastic pic of her, Kim Kardashian and Kourtney Kardashian in a photoshoot from about five years ago.
"This pic is from one of the first photo shoots my sisters and I ever did together," Khloé wrote. "What do you think of the big hair?? I'm not gonna lie, I kind of love it. I love trying out fun new looks!"