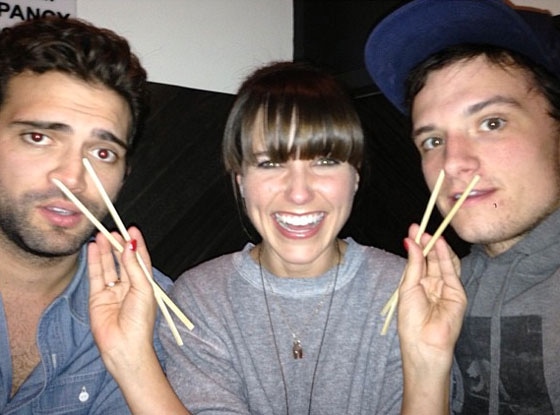 instagram
Hands off Peeta!
Actually, that's not necessary, because Sophia Bush is not dating Josh Hutcherson. The One Tree Hill actress, 30, took to Twitter to clear up Star magazine's report that she was secretly in a relationship with the 20-year-old Hunger Games star.
"Star, I'm offended," she wrote. "I hugged Cameron [Cruz] in Hawaii, too. Don't leave him out of the fun! We all love [Josh], but c'mon now."
Sophia posted a funny Instagram shot of herself goofing around with Cameron and Josh. She also shared a screenshot of the threesome's group chat laughing about the report.
"I'm so happy. Where is the article?" Hutcherson asked in a text. "I love that it comes out like 2 months afterwards, too."
"And I'm offended!," Sophia quipped. "They left out all the times I hugged Cameron. Rude."
"You're offended?!" Cameron chimed in. "I probably bought this 'bottle' of liquor."
Gotta love their senses of humor.