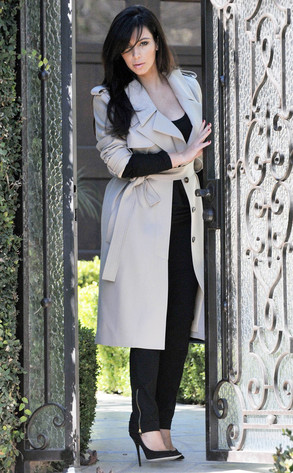 Dharma/INFphoto.com
Pregnancy isn't slowing down Kim Kardashian!
On Thursday, Kanye West's love arrived back in L.A. from NYC, then headed back to the airport for a flight to Africa. "Home just for a few hours... Off to Africa now!," she tweeted.
Wearing a black ensemble and camel trench (belted around her baby bump—adorable!), the mom-to-be looked casual yet chic during her brief stint back in California.