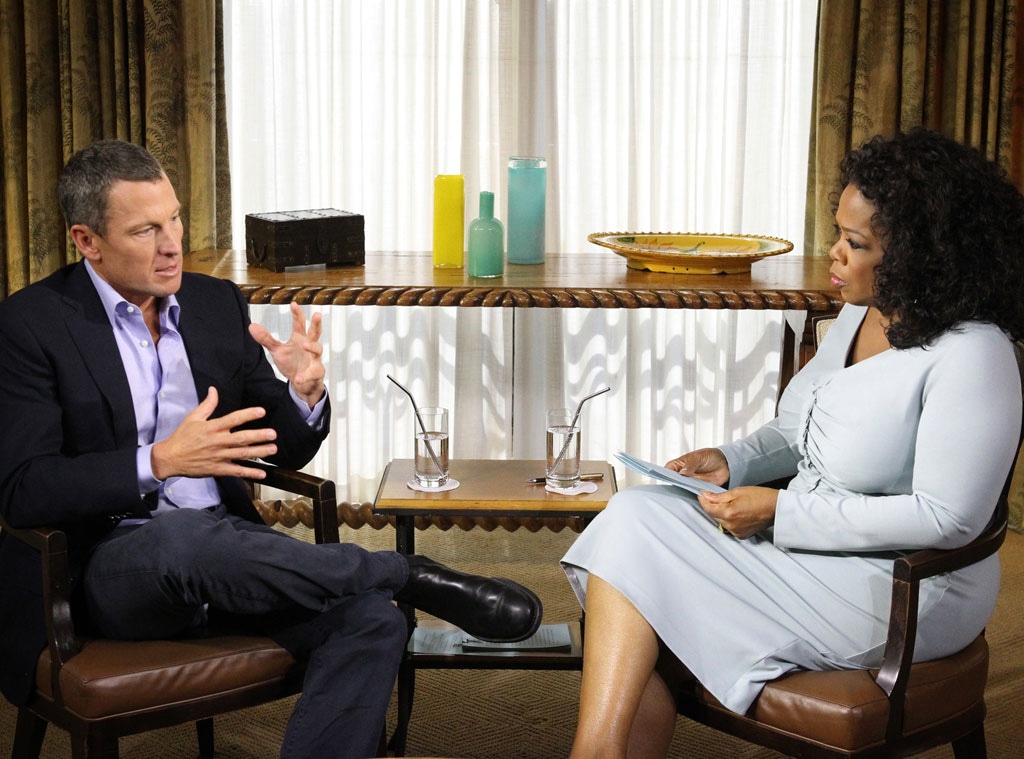 OWN
For years, Lance Armstrong vehemently denied doping during his cycling career.
But, in the first part of his sit-down with Oprah Winfrey that aired Thursday, not only did we learn that he did use performance-enhancing drugs, but also why the famed athlete was willing to risk everything to stay on top.
Take a look at the five things we learned from the opening salvo of Armstrong's Oprah's Next Chapter two-part interview.
1. He Wasn't Afraid That He Would Get Caught: During the time Armstrong was competing, "there was no testing for EPO and no testing out of competition," he said. "So you're not gonna get caught 'cause you're clean at the races. It was a question of scheduling." 
2. He Didn't Think What He Was Doing Was Wrong (or Cheating) at the Time: Armstrong called it "scary" that he didn't think his doping was wrong or that he was cheating. "I looked up the definition of 'cheat' and the definition is 'to gain an advantage of a rival or foe,' and I didn't view it that way," Armstrong said. "I viewed it as a level playing field."
3. His Doping Issues Were Nothing New: Armstrong admitted to doping beginning in the mid-1990s until 2005, when he won the Tour de France for the seventh time. "I viewed [taking drugs] as very simple: oxygen-boosting drugs that were incredibly beneficial for performance sports," the disgraced athlete said. "And that's all you needed. My cocktail was only EPO—not a lot, transfusions and testosterone."
4. Why He Was Willing to Risk It All: The cyclist said he had a "ruthless desire to win at all costs," and that led to his downfall. "That served me well on the bike, served me well with [my battle with cancer], but the level that it went to was a flaw."
5. He Didn't Think He Would've Won the Tour de France Seven Times Without It: After admitting that he used performance-enhancing drugs throughout his career, Armstrong replied "no" when Winfrey asked him pointedly if he thought he could've won the race seven times in a row without using it.