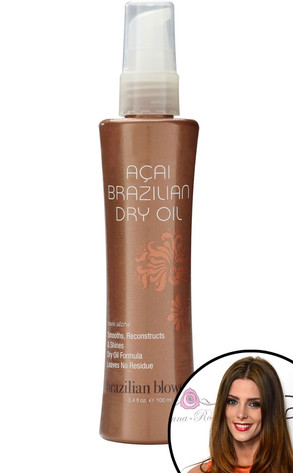 Getty Images; Courtesy: Brazilian Blowout
Leave it to Ashley Greeneto always have drop dead gorgeous hair.
We have long envied her glossy, long locks for quite some time now, and just recently discovered one of her newest hair obsessions.
Turns out, the adorable actress coats her hair in Brazilian Blowout's Acai Brazilian Dry Oil, a hydrating mix of annatto seed, Camu Camu berry and (you guessed it!) acai oils.