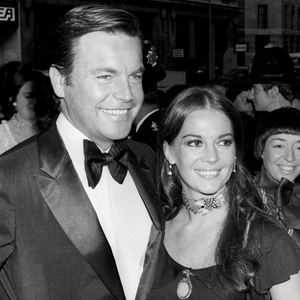 Tom Wargacki/WireImage
Robert Wagner has been fielding questions about Natalie Wood's death for more than 31 years—and, at this point, he has nothing left to add to the discussion.
So says the actor's attorney, Blair Berk, who said today that Wagner won't be interviewed yet again by authorities as they continue to investigate Wood's death on Nov. 28, 1981, off the coast of Catalina Island. A newly released coroner's report that expanded on the original medical examiner's findings has attributed her death to "drowning and other undetermined factors." 
"Mr. Wagner has fully cooperated over the last 30 years in the investigation of the accidental drowning of his wife in 1981. Mr. Wagner has been interviewed on multiple occasions by the Los Angeles Sheriff's Department and answered every single question asked of him by detectives during those interviews," Berk said in a statement to E! News.
"After 30 years, neither Mr. Wagner nor his daughters have any new information to add to this latest investigation, which was unfortunately prompted by those seeking to exploit and sensationalize the 30th anniversary of the death of his wife and their mother."
The investigation—which originally concluded that Wood died in an accidental drowning, period—was reopened in 2011 after the Los Angeles County Sheriff's Department was contacted by "persons who stated they had additional information." Sheriff Lee Baca said at the time that Dennis Davern, the captain of Wagner's boat, the Splendour, had made comments "worthy of exploring."
According to the Los Angeles Times, authorities are currently pursuing new leads based on witnesses and evidence that detectives did not take into consideration the first time around. The new coroner report, in addition to amending the cause of death, also cited "conflicting statements" as to when Wood was last seen on the boat by her husband and their guest, Christopher Walken.
—Additional reporting by Claudia Rosenbaum