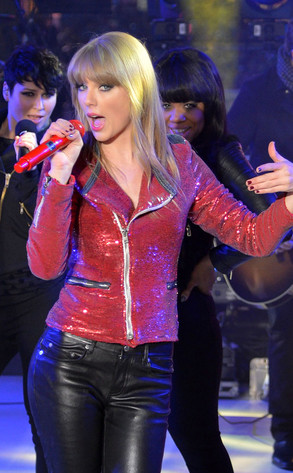 Mike Coppola/Getty Images
Taylor Swift may write songs about her ex-boyfriends, but who knew she was also speaking for her entire generation?
"She's a great girl," says T-Bone Burnett, the legendary producer who collaborated with Tay-Tay on her Hunger Games song "Eyes Open." "She's also got some kind of insight insider something. She said something that I thought was interesting. She said that whoever is writing the new songs is raising the next generation."
Burnett was very impressed.