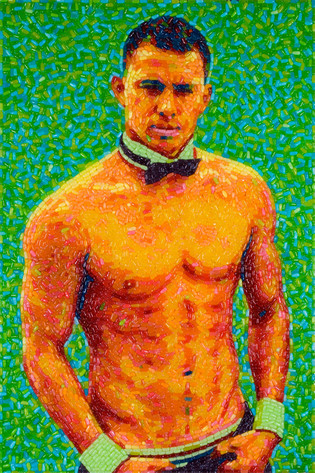 Courtesy: Jason Mecier
Channing Tatum is going from Sexiest Man Alive to tastiest man alive!
Jenna Dewan's 32-year-old hunky hubby is getting the art treatment in an amazing new piece by San Francisco-based pop artist Jason Mecier.
Mercier has created a life-size portrait of a shirtless Tatum as his titular Magic Mike stripper character.